#Getresults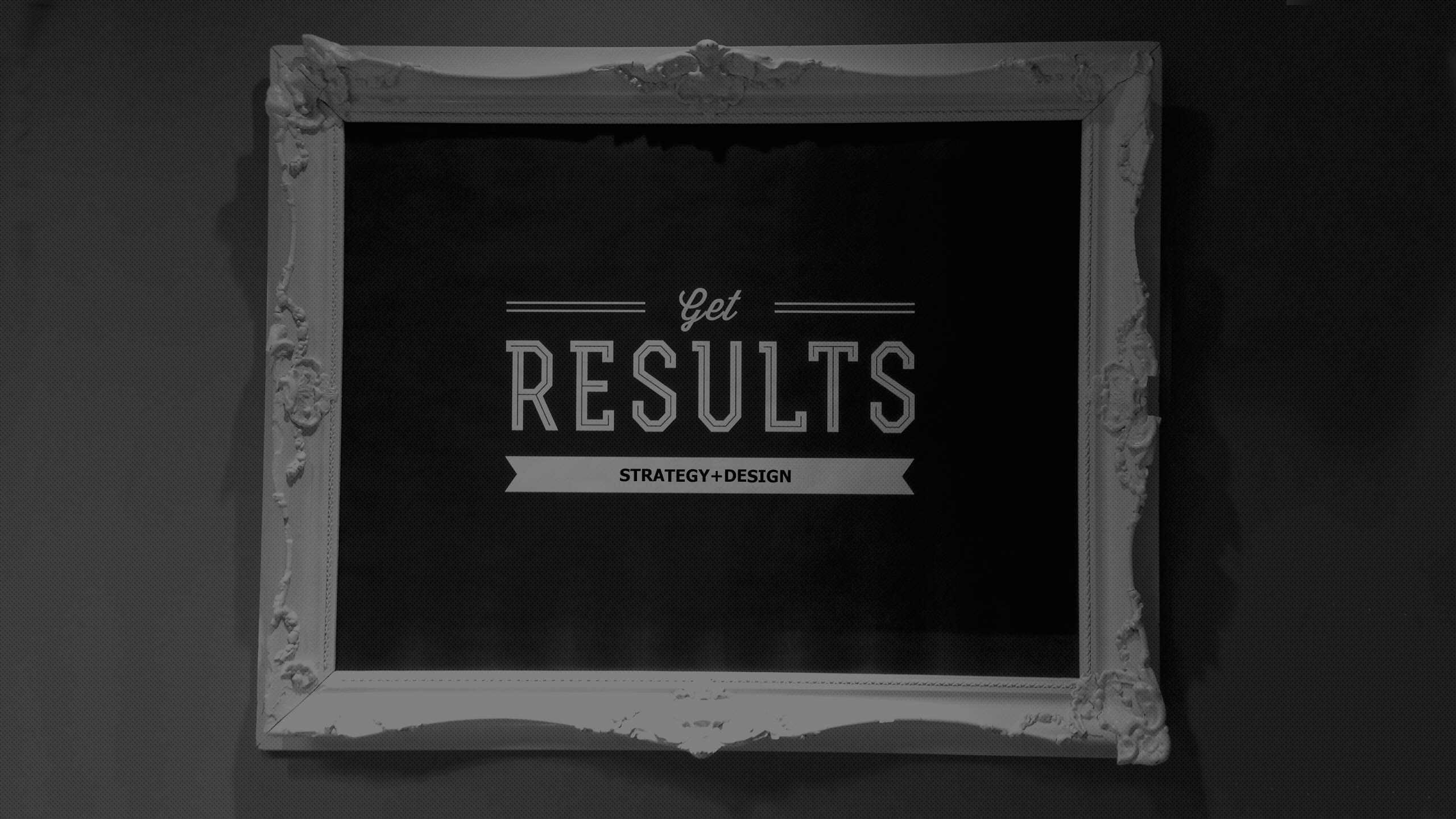 Getting great results for your business is important. Seems obvious doesn't it? When it comes to marketing your company, great results means that it needs to meet and exceed business goals. That doesn't happen with just clever creative, eye-catching signage or slick sales collateral. Companies that get great results from their marketing first spend time developing deep insights into their customers' needs and buying habits, sales cycle, and competitors through research, analysis and conversation. Strategy comes next.
Business owners and marketers must know the answers to these questions (and more) before developing a strategy for their business:
Where do you want your business to be in 1 , 3 or 5 years?
What makes your company different?
What do your customers love about you?
What don't they love?
Where do they go to find answers to their problems?
Insights about your customer's needs drive marketing strategy, a competitive position for your business, and creative direction for your marketing. Then, smart marketers know that setting goals and measuring outcomes will tell them where to focus ongoing efforts to really drive positive business results.
Recently we changed our name from SterlingKlor Communications to Strategy+Design Integrated Marketing. We did this because the new name represents what makes us tick. In addition, as many of you may know, our friend and co-founder Achim Klor decided to move to the client side and accepted a senior position with a BC-based international company to lead their marketing efforts. So, with this change, we took the opportunity to rename, refine our brand message but continue to deliver results oriented marketing solutions for the B2B sector.
What is the same? We work with B2B companies to deliver integrated marketing solutions that get results. We start with strategy, and deliver results oriented creative through an integrated approach. Have a look around, check out our work, or come by and visit. We love a good conversation. And if you want your brand seen and your voice heard, then connect with us today and let us show you the best in working with a B2B marketing agency.
Do you want an example of how insights lead to better creative? Ask us.